Primitive Camping:  
Check In: 1:00 P.M.
Check Out: 11:00 A.M.
PER NIGHT: $25.00 + tax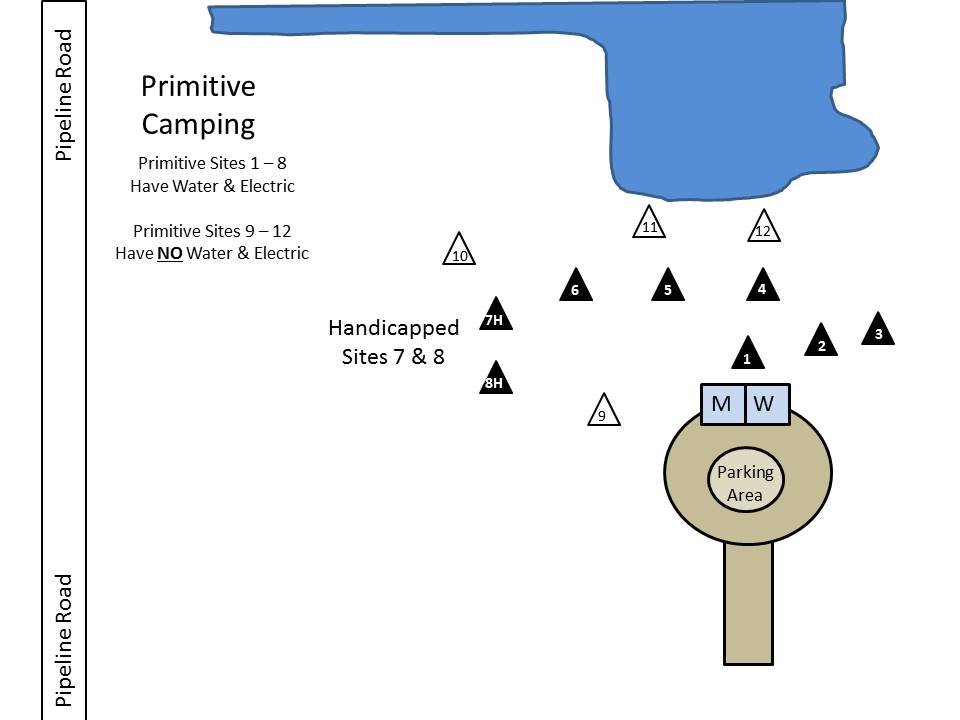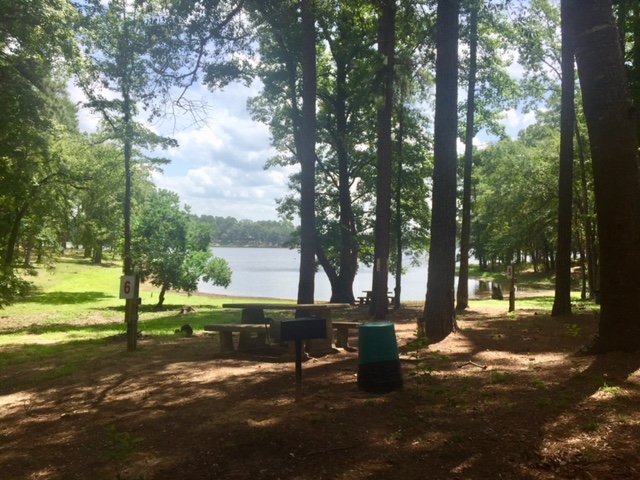 Camping Occupancy Rules
There is a maximum of 6 people for primitive camping with one tent per site.  There is a 2 car limit to park for primitive camping.
Gate codes are issued for the personal use of the permitted.  Giving out the gate code is prohibited. 
Anyone entering the park after hours without proper registration can be cited for criminal trespassing.
No alcohol will be permitted in primitive camping area. Violators will be prosecuted. 
Clothes lines are permitted and must be in close proximity to the camping unit.
Campers shall keep their campsite clean and shall dispose of all refuse, garbage, trash, etc. in places provided for such disposal.
Draining or dumping waste of any kind, except in receptacle provided for such use, is prohibited. 
All occupants of the park are responsible for cleaning grills before departing.
Due diligence shall be used in building and putting out campfires to prevent damage to trees and vegetation and prevention of forest and grass fires.
Please review our complete set of Occupancy Rules.